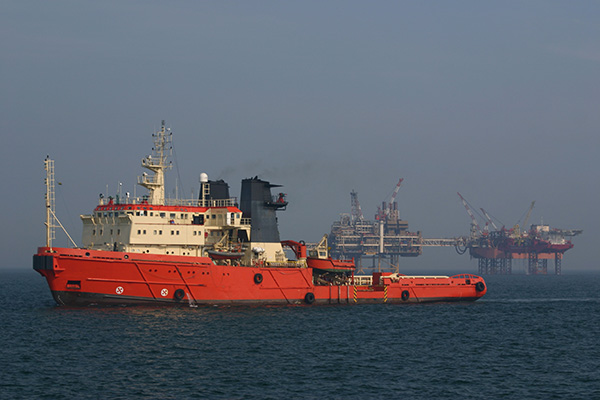 Working at sea can be extremely dangerous. You are at the mercy of the vessel — and those responsible for running and maintaining it. When accidents occur, the resulting injuries or deaths can be devastating.
Federal law gives sailors, seamen and their families the important right to bring a personal injury action against employers responsible for their injuries.
Offshore Injury claims are extremely complicated and you may have significant rights against various different parties depending upon how your Offshore Injury occurred. Depending on the facts of your Offshore Injury, your rights to recover a claim may fall under one or more or the following;
The Jones Act
The purpose of the Jones Act is to protect injured or ill "seaman." A "seaman" is generally a person employed on a vessel or movable other structure navigated or floating on an ocean or intra-coastal waterway who contributes to the vessel or structure's function or mission. The definition of a "seaman" generally does not include a longshoreman, pilot, or other person who works on a stationary platform. Various Offshore Injuries, including those on offshore oil rigs, are covered by the Jones Act. Settlements in Jones Act cases can be significant.
The Longshore and Harbor Workers' Compensation Act
Offshore or Maritime workers who have suffered an offshore injury or illness during the course of employment on a vessel or other floating movable structure may be entitled to compensation under the "The Longshore and Harbor Workers' Compensation Act." The Longshore and Harbor Workers' Compensation Act covers maritime workers who are not eligible for protection under the Jones Act because they do not meet the definition of "seamen." Settlements in Longshore cases can be significant.
The Death on the High Seas Act
This Federal law may apply when a person dies while on the "high seas". High seas are defined to be at least 3 miles off the United States coastline, however in some cases it may be extended further based on the original wording of the statute. The beneficiaries such as a spouse or child may be able to recover damages for the loss of a loved one, however recovery of such damages may be limited depending on the particular facts of the case.
There are many reasons a maritime accident can occur, such as failure to maintain the vessel, improperly trained workers, navigating into dangerous conditions, and many others. When an employer or third party is found to negligently maintain or operate a vessel that puts their workers in danger, they can be held liable. This includes but is not limited to maritime accidents in:
Commercial Fishing
Cargo Ships
Cruise Ships
Barges
Oil Platforms
Drilling and Jack Up Rigs
Cranes
Embarking and Disembarking
Piers, Docks, and Other Loading Platforms
Ports and Terminals
Explosions and Fires
Piracy and Kidnapping
At WHA, we have proven experience handling maritime tragedies. We believe you should not have to suffer immense emotional, physical and financial harm due to the negligence of someone else. Our goal is to help you seek a fair and just outcome by exposing the truth in the light of the legal system. Contact us now.